Beyond starring as the leading lady of Arth Real Estate Group, Andrea was once pastry chef for The Greenbrier resort. She can be found this time of year at farmer's markets grabbing up squash, pumpkins, and sweet potatoes, making pies, pastries, and all the Thanksgiving sides. Check out her pumpkin rolls recipe below: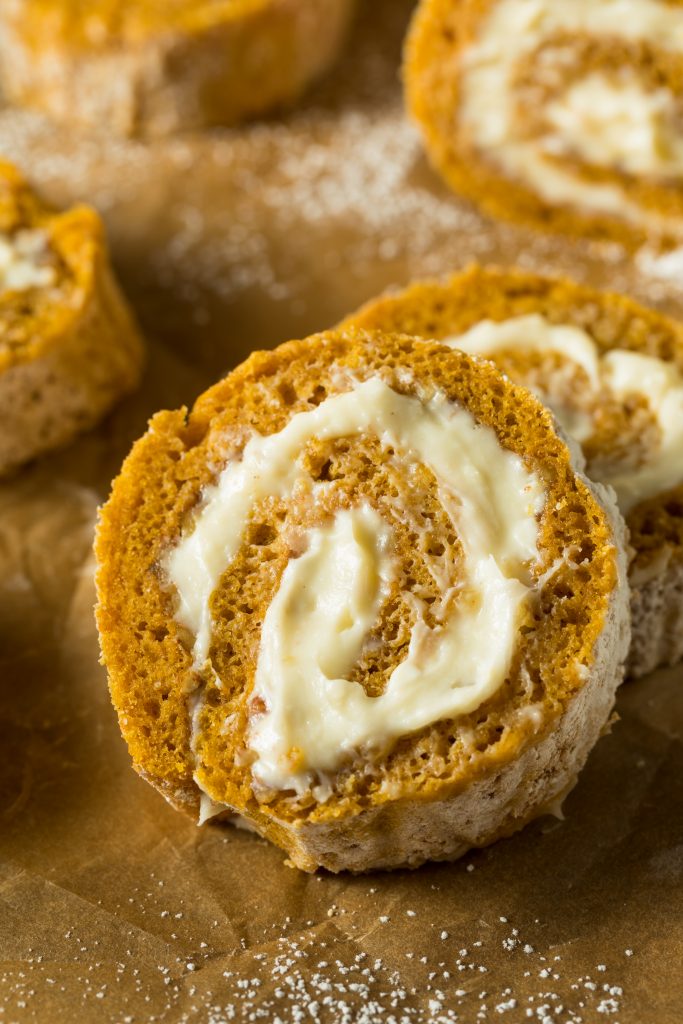 Ingredients
3 eggs (beaten on high for 5 min.)
1 cup sugar
2/3 cup pumpkin
1 tsp. Lemon juice
3/4 cup flour
1 tsp. Baking powder
2 tsp. Cinnamon
1 tsp. Ginger
1/2 tsp. Nutmeg
1/2 salt
1 cup nuts
For filling:
1 cup powdered sugar
2 3oz. Packages cream cheese, softened
4 tbsp. Butter
1/2 tsp vanilla
Instructions:
Beat sugar into beaten eggs. Stir in pumpkin and lemon juice. Sift dry ingredients together and fold into pumpkin mixture. Spread in greased and floured 15X12 jelly roll pan. Top with nuts if desired. Bake at 375 degrees for 15 minutes. Turn out on towel well sprinkled with powdered sugar. Roll up and cool. Unroll and spread with filling. Roll up again and chill.