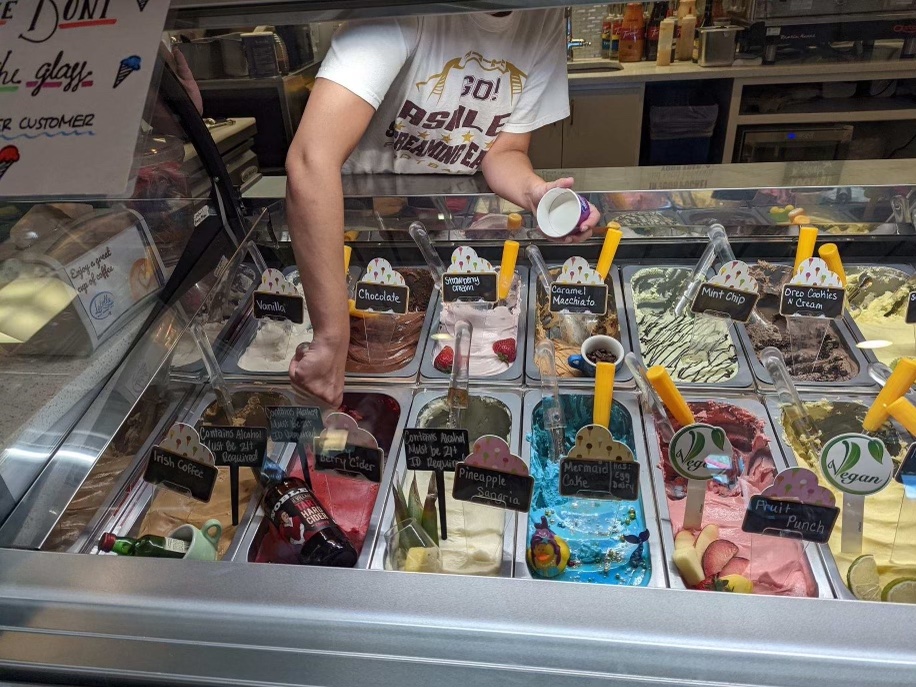 That hot weather crept up on us fast, no? Other than hanging around at the beach and hiding in the library we like to cool off with ice cream. So, today we are sharing five of our favorite local ice cream haunts perfect for beating the heat. From Carolina Beach to downtown, here are the places to try:
What started at a shop in The Forum off Military Cutoff Road has expanded to three total locations! Enjoy ice cream in creative flavors all made from North Carolina dairy. They also have fun seasonal flavors throughout the year, a few with cult followings.
Some of their fan-favorite flavors include birthday cake, key lime pie, chocolate cream pie, and cannoli s'mores. Recently they announced collections of their pints are available for delivery to your home.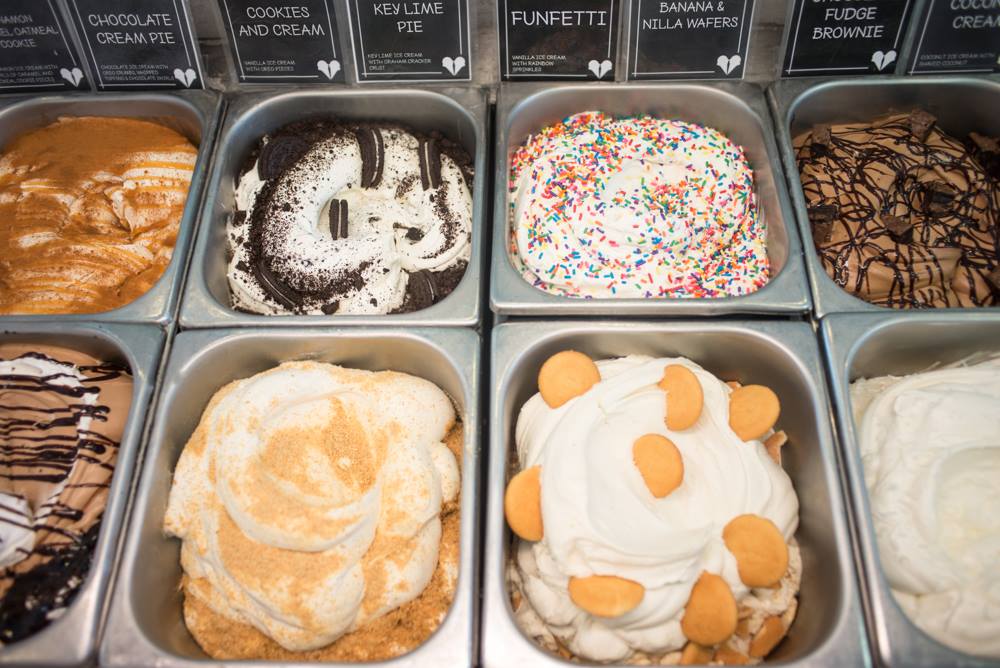 Visit their shops at The Forum, in Hampstead, and Downtown Wilmington, and also a vintage bus "Sprinkles" available for events. Learn more here.
Latella Gelato
Did someone say boozy ice cream? Some places tout it in a few flavors but NOT Latella Gelato! Their list of alcoholic ice creams is 30-deep. Check out the pineapple Riesling, Irish coffee, grape Pinot Grigio, peach Bellini, and pear Sake. Additionally, find Vegan, non-alcoholic, gluten-free, and sugar-free options.
Located on the Carolina Beach Boardwalk, we love this location too! Flavors change daily, so follow their Facebook for details.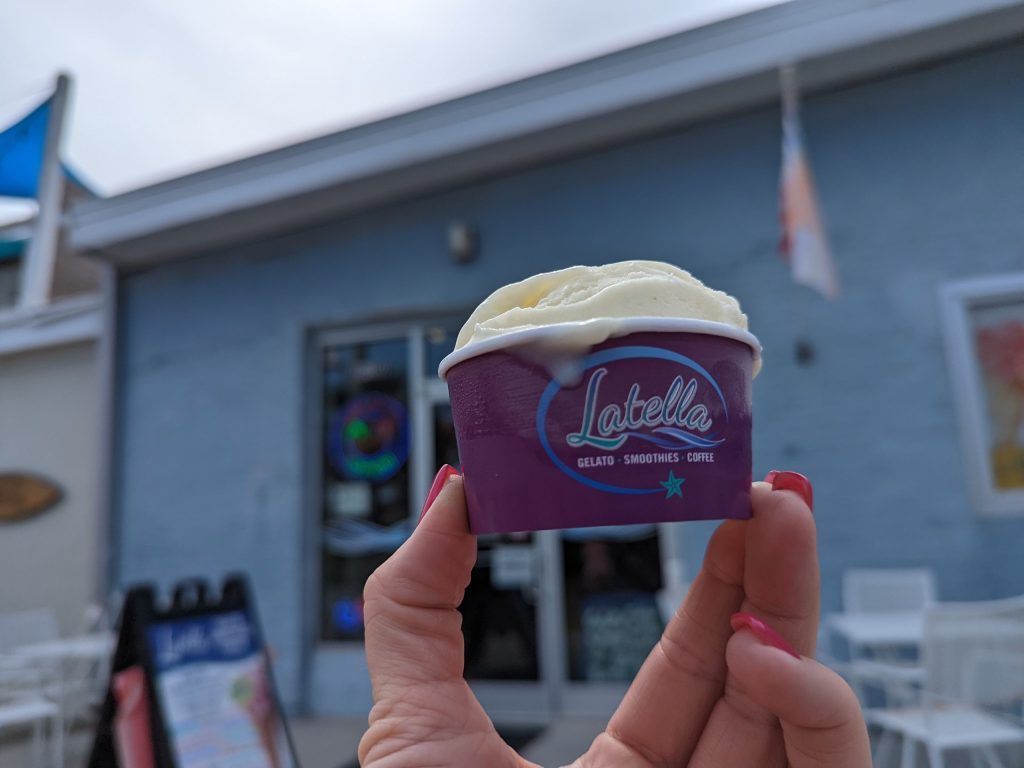 Celtic Creamery
At Celtic Creamery in Carolina Beach, they churn the ice cream daily and freeze it on-premise. According to the owners they use only the highest quality ingredients, "mixed with a little Irish magic." We have no idea what those Irish magic secrets are about, BUT we can vouch for how amazing their ice cream is!
Check out their Celtic Coffee, Cookie Dough, and Irish butter pecan.
Kilwins
Kilwins locations can be found across the east coast and in Wilmington located on Market Street in Historic Downtown. The lines can get long at this tourist favorite, but the smell of the freshly baked waffle cone makes it all worth it.
Find classic flavors here, plus watch chocolatiers work their magic in real-time behind the glass.
GelaRto
A UK gelato shop called GelaRto expanded to a second location — Wilmington. With gorgeous flavors imported from Italy, GelaRto serves specialty gelato on the downtown Wilmington Riverwalk. Check out their chocolate, Madagascar vanilla, chocolate and hazelnut, and a gorgeous Stracciatella (chocolate chip.) GelaRto also serves out of Artisano Pizza in Wrightsville Beach. Learn more here.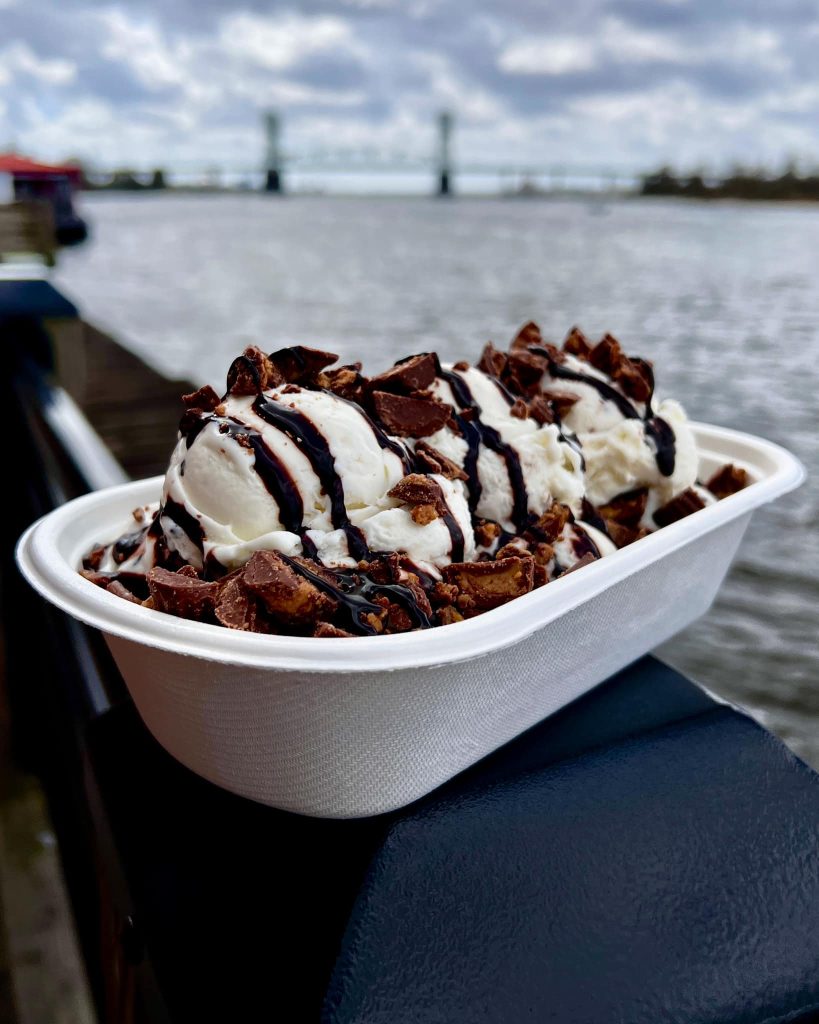 Want to explore more in Wilmington and Carolina Beach? Check out our blogs, where I chat about all things Wilmington, real estate, and our growing community.