Decades ago, Wilmington took its large, downtown cotton export building and transformed it into a multi-floor shopping and dining destination. The Cotton Exchange has housed dozens of vendors over the years and it is still one of the most fabulous places to explore. We recommend slowing down and really taking it all in, one shop at a time. For first-time visitors, we have mapped out how to spend an afternoon at Wilmington's Cotton Exchange and share some of our favorite hidden gems. There is also FREE PARKING!
Start with Coffee
As you walk in off Front Street, grab a coffee at Java Dog Coffee House. This pup-friendly shop has treats for your dog and great coffee for you as you prepare to spend an afternoon at Wilmington's Cotton Exchange.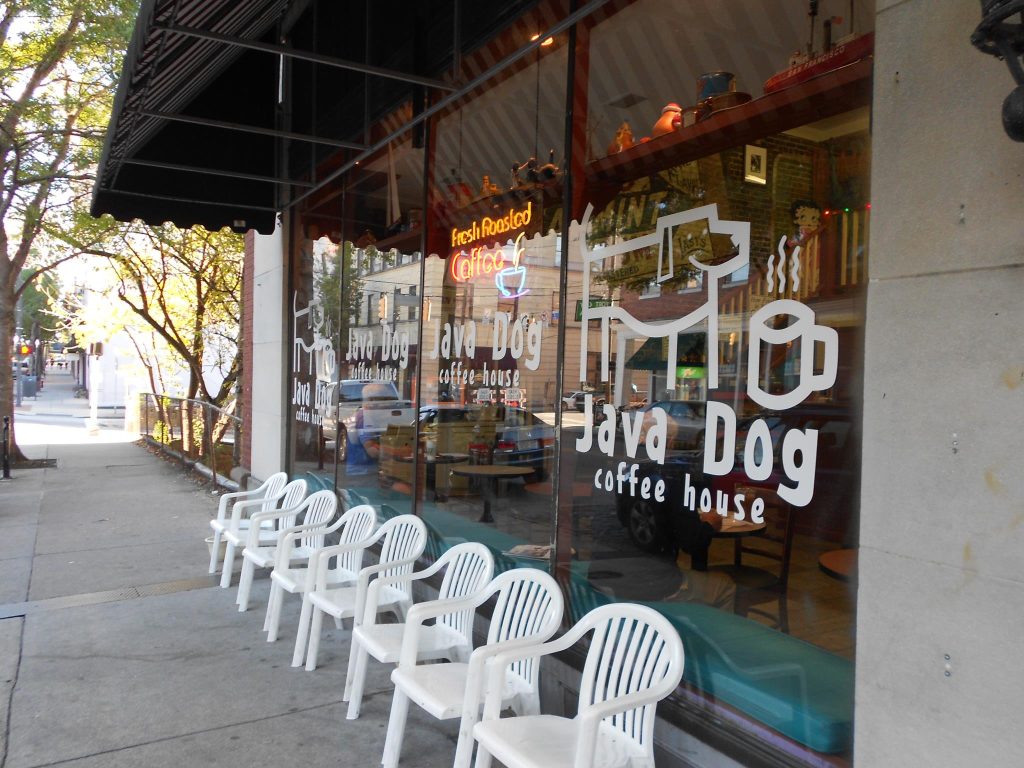 Get your Oil
At The Olive Shoppe, you can sample and shop a vast selection of fine olive oils and bottles of vinegar, plus some lovely spice blends. This is a great spot to grab gifts for friends and family and some for yourself!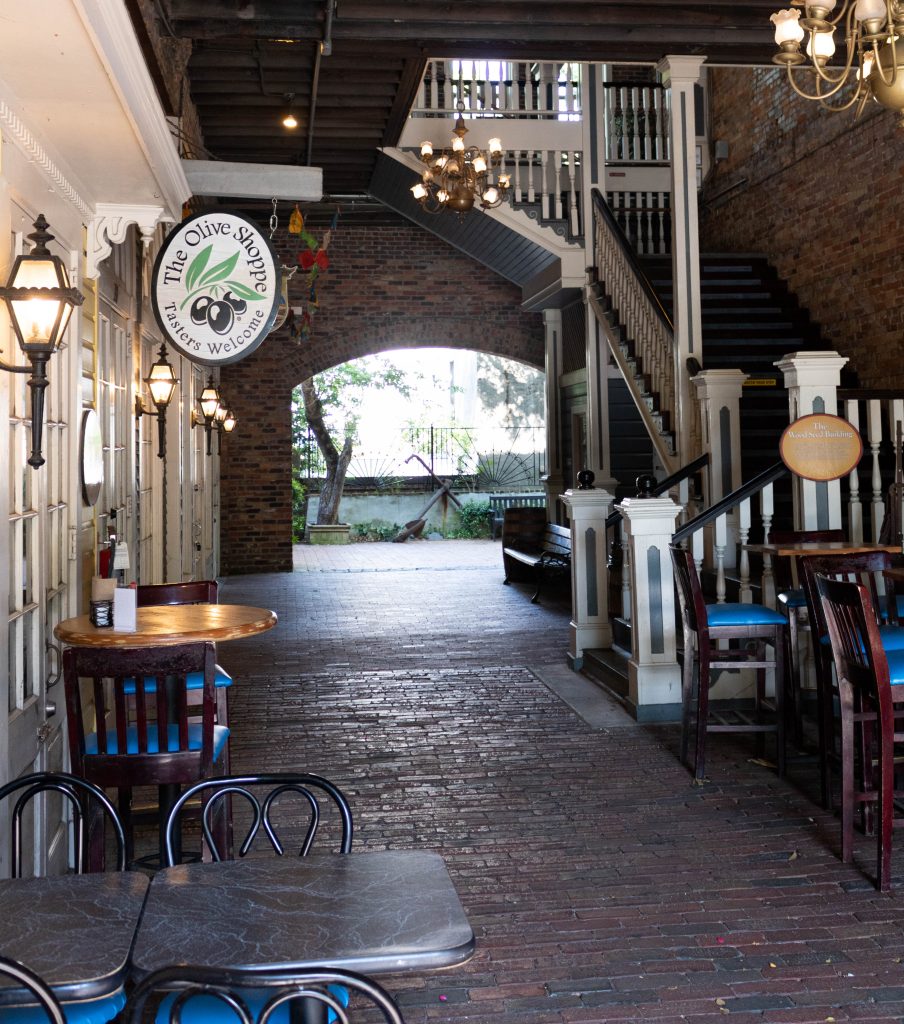 Stationary Stock Up
Across the foyers, you'll find Occasions… Just Write. This shop has a lovely selection of stationery, paper goods, pens, and fancy writing supplies you never knew you needed.
Time for Pampering
After some shopping, Wilmington Nail Salon inside The Cotton Exchange will give you some you-time. Head in for a manicure or pedicure in their gorgeous studio space.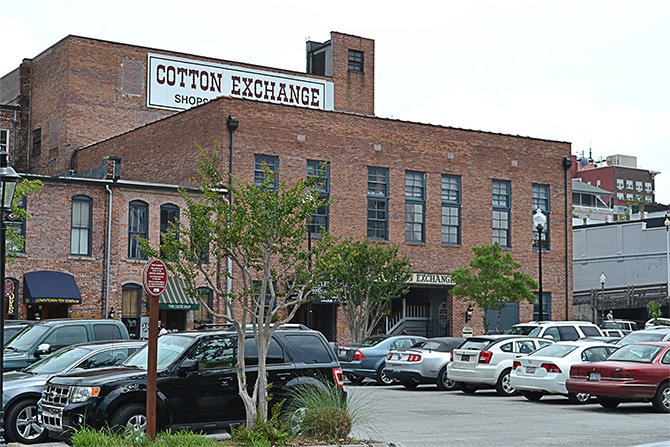 Lunchtime!
For lunch, we adore The Basics, especially for anyone craving Southern fare. We love their fried green tomato sandwich, shrimp and grits, and traditional hummingbird cake.
Art Immersion
The Cotton Exchange plays host to a number of art and craft shops and studios. Browse through a huge art selection Fiddler's Gallery and Framing, The Golden Gallery, and Port City Pottery and Fine Crafts.
Grab a Drink
Paddy's Hollow and The German Cafe both offer up a nice place for a European-style pint. This is a great place to end your afternoon at The Cotton Exchange, but we hope you'll stop in and visit the numerous other shops along the way! Check out this full list of shop owners in this historic space.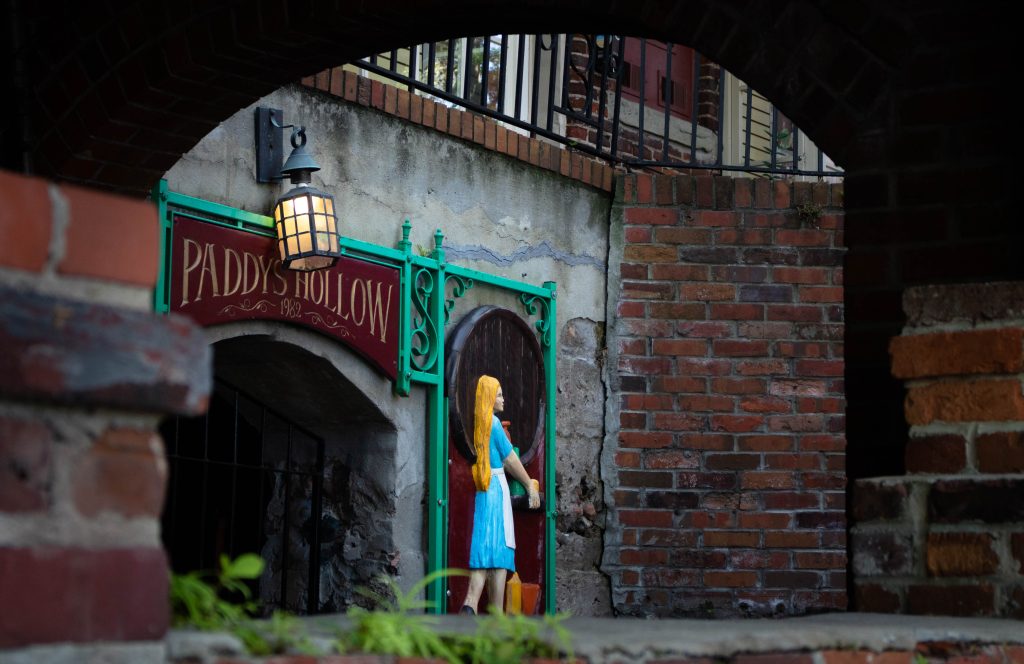 Want to learn more about residential communities in Wilmington? Check out my neighborhood guide.