Here is the recipe for my absolutely favorite chicken soup for your soul
I know fall brings all the fun pumpkin and squash recipes, but Not Your Mother's Chicken Soup is my hands-down, absolute favorite fall recipe. You will fall in love with this autumnal goodness too.
Not Your Mother's Chicken Soup is perfect for chilly nights, when you have the sniffles, or when you need some comfort food. Give this recipe a try — I swear by it! Here are a few places to grab local produce to make the dish extra special.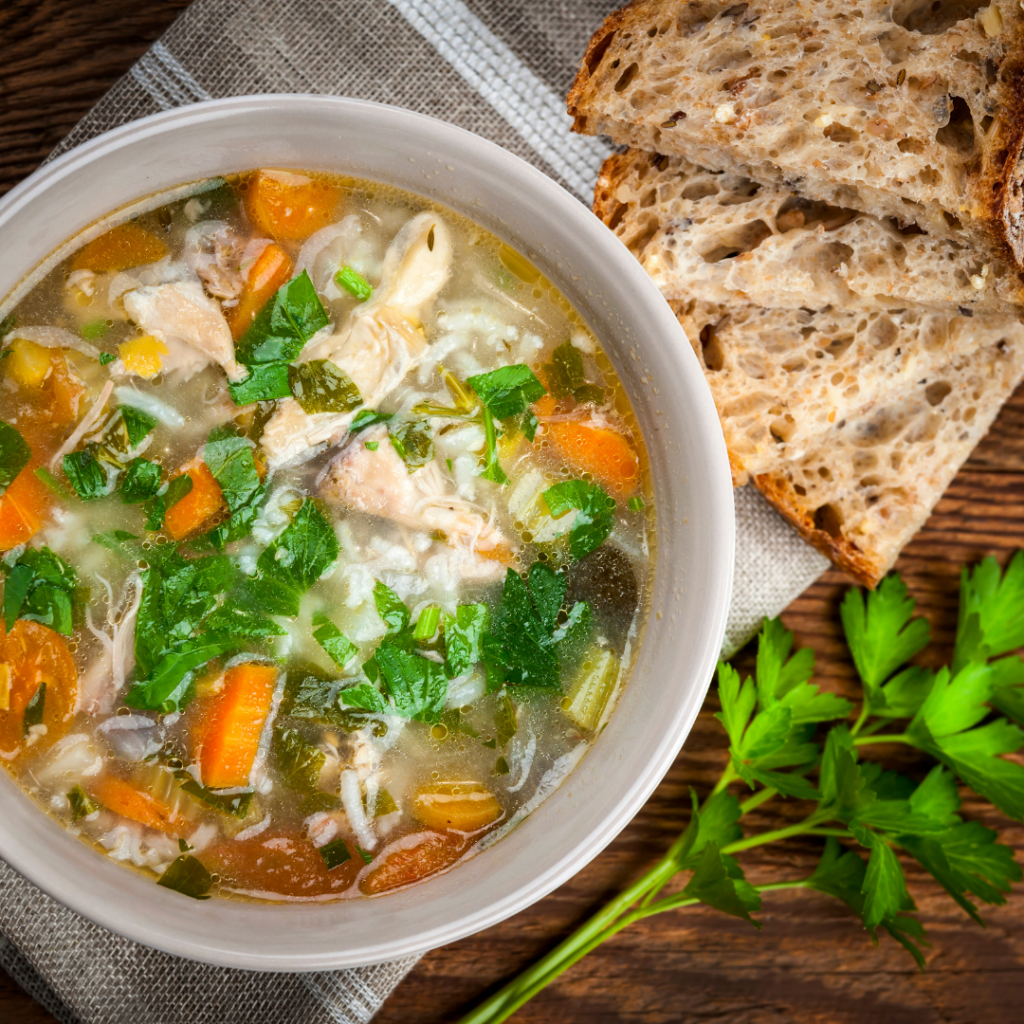 Not Your Mother's Chicken Soup
Serves 4
Ingredients
4 each bone-in chicken thighs and drumsticks, visible skin and fat removed
4 cups chicken broth
2 cups water
5 cloves garlic, minced
2 tablespoons finely chopped fresh ginger
1/4 teaspoon freshly ground black pepper
3 carrots, sliced
1 large leek, well-rinsed with some of the white part and green, cut into 1/2 inch pieces
1 large sweet potato (12 oz.)peeled and cut into large chunks
6 cups well-rinsed packed torn spinach
1 large tomato, cut into 1/2 inch chunks
1/4 to 1 teaspoon hot pepper sauce
Instructions
Place chicken, broth, water, ginger, garlic, and pepper in a large saucepan or Dutch oven. Bring to a boil over high heat. Skim off any foam that rises to the surface. Reduce heat to low, cover, and simmer 15 minutes, skimming the surface as needed.
Stir in carrots, leek, and sweet potato. Cover and simmer 20 minutes or until vegetables are tender and chicken is cooked through.
Add spinach and tomato; cook 5 minutes or until spinach is wilted and tomato is heated through. Add hot pepper sauce to taste.