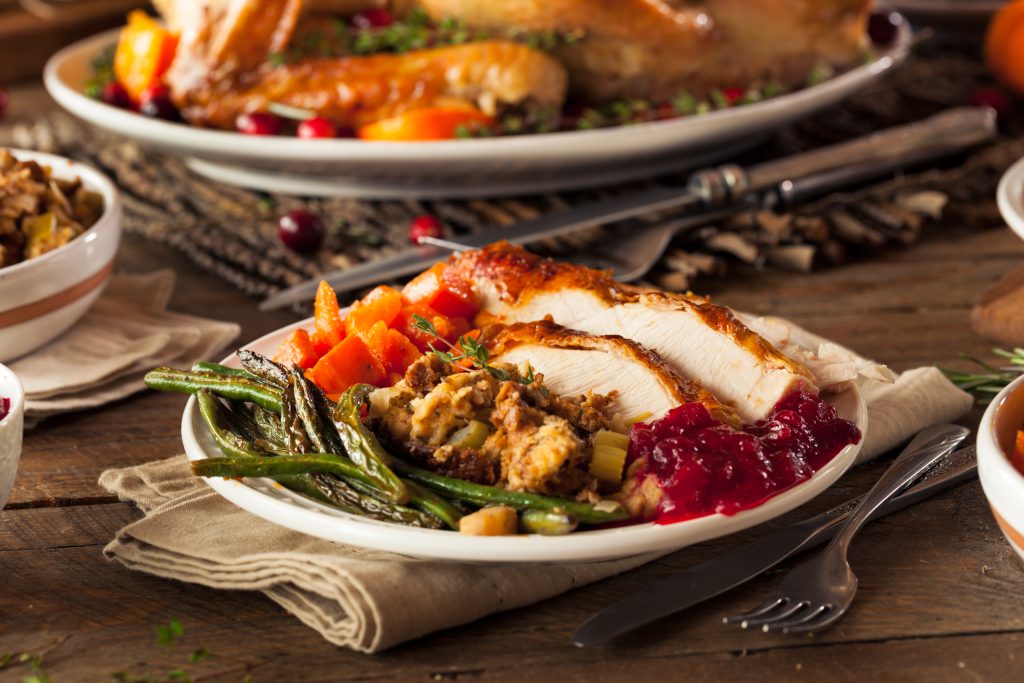 Whether you are dining in or taking out, a number of local restaurants are offering a Thanksgiving spread. Thanks to these amazing places, you can spend more time with your family and friends around the table instead of in the kitchen making dishes and cleaning up the aftermath. Support these local places this year, PLUS avoid the inconvenience of those pesky supply chain shortages you may come across in the grocery store!
Sweet & Savory
This Wrightsville Beach spot always offers a big family-style all-you-can-eat feast. Make reservations now to seat your entire group and check out their menu. Expect all the classic Thanksgiving dishes, plus plenty of desserts to choose from.
Blockade Runner
One of the fanciest buffets in town — the Blockade Runner's East Oceanfront Dining space has a wonderful menu to check out for Thanksgiving. Reservations required. Expect a full seafood menu, carving station, classic Thanksgiving sides and lots of desserts.
Bridge Tender
The Bridge Tender is another local restaurant you can always count on for a Thanksgiving feast. For $32 for adults and $16 for children, expect a choice of appetizers, soups and salads, choose from four entrees, and two desserts.
Steam
Downtown with a beautiful view of the river, Steam actually has a dine-in option for Thanksgiving, plus take-home packages. Dining in, expect to pay a set price for adults and children, then enjoy appetizers, sides, mains, desserts and more. For take home packages, enjoy prime rib and au jus, turkey, classic sides, desserts and more. See the full menu and make reservations here.
Cast Iron Kitchen
In Porters Neck, Cast Iron Kitchen will offer take-home packages for pickup earlier in the week, for reheating on Thanksgiving. Choose between roasted turkey breast or pork shoulder. Choose three classic sides, plus throw in some add-ons like shrimp and grits. See their Facebook here for details.
Front Street Brewery
No reservations required! Front Street Brewery is serving a Thanksgiving menu all day until 10 p.m. Expect their regular menu, plus turkey and classic sides available, all for $11.99. A new addition this year will be the Pumpkin Spice Dough Bites with caramel drizzle for dessert! Learn more on Facebook.
Hops
Grab a family package to-go, or dine-in on Thanksgiving. See the menus here.
Junction 421
This Monkey Junction restaurant will offer Thanksgiving to-go. Find packages of roasted turkey or ham, along with sides like sweet potato casserole, cornbread dressing and pumpkin creme brûlée. For more details, see their Facebook.
True Blue Butcher with Salt + Charm
Let True Blue Butcher brine or smoke your turkey and Salt + Charm prepare all the sides. Order online at Salt + Charm's website here.
Oceanic
Enjoy a coastal Thanksgiving with a view at The Oceanic on the Crystal Pier in Wrightsville Beach. Check out their classic feast here and make reservations.
Looking to make something special and sweet for Thanksgiving? Check out my very own Pumpkin Roll Recipe to add to your table.