Shouldn't we be having this conversation in April? We all love our annual Azalea Festival garden party in spring, but Covid-times call for rescheduling measures. Azalea garden partygoers will celebrate this Friday, July 30.
While the event is Wilmington's premier event to see and be seen, because of it being in July, styling will be somewhat different this year, though some things (see big floppy hats) never change.
Organizers have asked attendees to "think pink" this year and wear their favorite shade of the color.
"No seersucker or bow ties required in 2021…this year we're turning the Garden Party PINK! Come dressed in your favorite shade of pink… whether that's pink sundresses, pink linen shirts, pink polos, or pink rompers. No bathing suits allowed," The invitation says.
We asked Jess James of Jess James + Co. Vintage for some styling tips on what to wear this Friday.
Here is how to get garden party ready: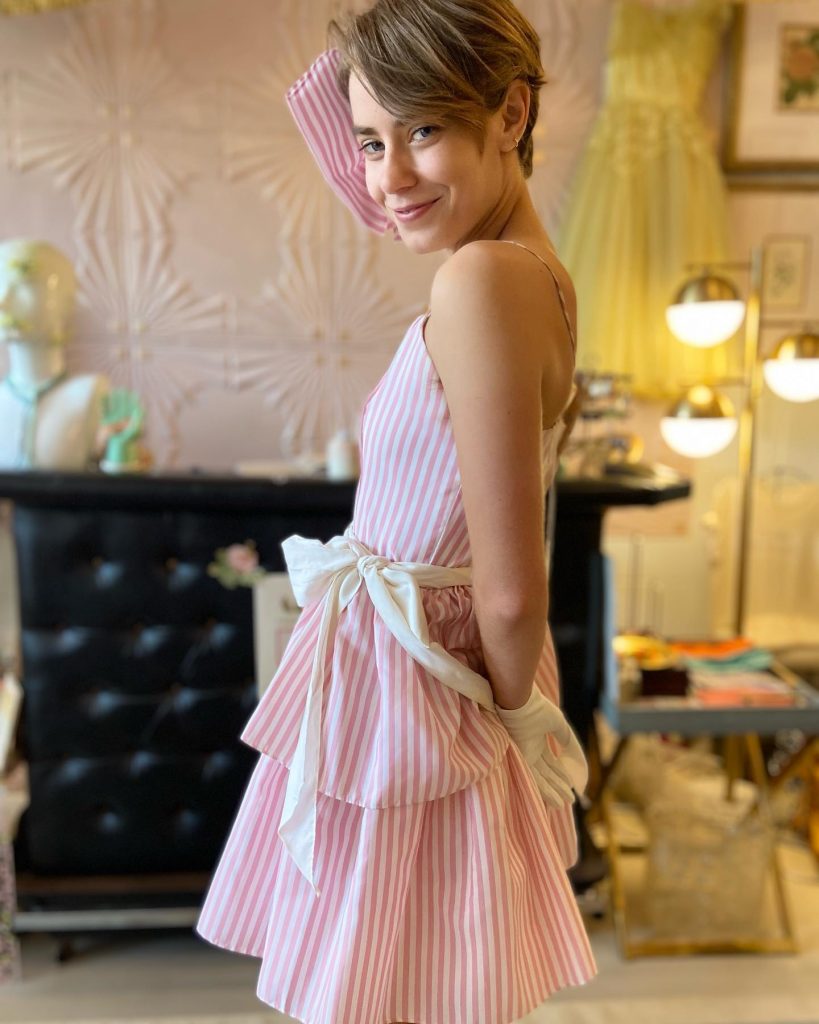 Dress Cool
During the April party the weather can be unpredictable. There were years of sunshine and rain, others unexplainably hot and a few that were freezing. But a July 30 garden party means muggy heat.
"I would definitely wear a breathable fabric like cotton, linen or even a silk-cotton blend," said Jess James.
Accessorize for the Heat
James said if there were ever a year to don a parasol for the event, it is now. They look amazing and will help you stay out of the sun and help you keep cool (in more ways than one.) Wider-brimmed hats are still popular party attire, but while those keep out the sun, they can trap in some heat. For those that want something else, there are smaller hats, head pieces like small fascinators or flower crowns, which James loves.
"You could always work with a florist for a fresh flower crown, or even put together a dried flower crown with a florist like Beauty In Bloom," she said.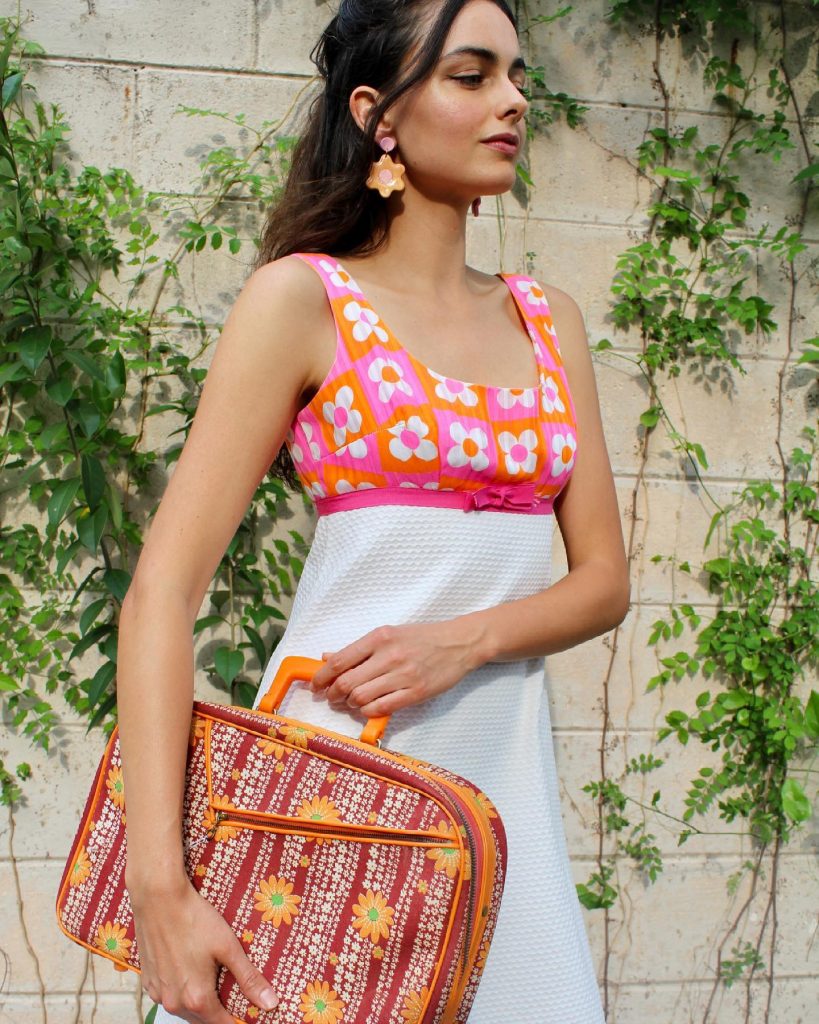 Patterns Still Reign
Floral patterns are a staple of the bowties, dresses, skirts and pantsuits each year. The "think pink" and summer dress code may mean less floral looks, but patterns will still be part of the landscape. James said gingham continues to peak in popularity and plenty of other statement prints like polka dots, eyelet and embroidery — all ways to show off shades of pink.
Perfect Shoes
Because the event is outside in the grass, James suggests avoiding narrow and skinny heels. Instead she says to opt for comfortable shoes with a statement, like an espadrille that ties up with a ribbon, wedges or even sandals. In 2020 and 2021 fashion has considered comfort a major aspect, so James said even expect Birkenstocks to make an appearance at the Azalea Garden Party.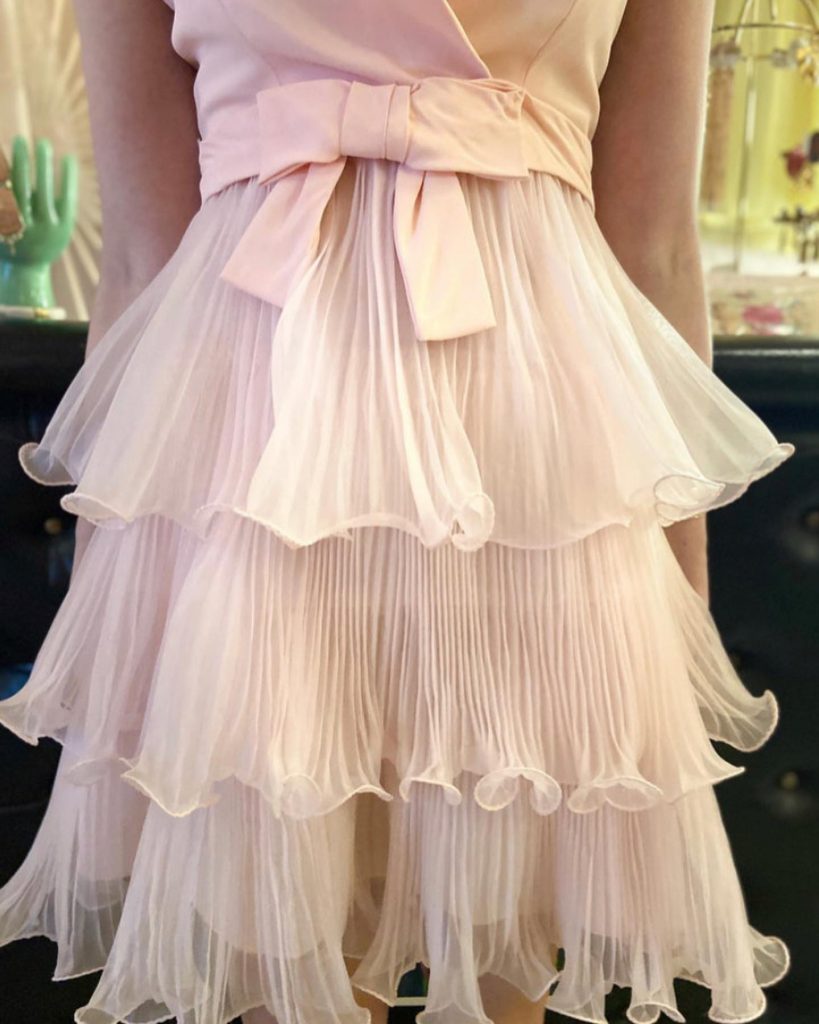 One-of-a-Kind and Vintage Dresses
James has styled garden party attendees for years, always helping people find pieces no one else would show up in. She said a few boutiques in town will not let anyone buy the same dress as you if you are attending the garden party, which is nice.
"But that is the beauty of shopping vintage," she said. "There will always be a few people who show up in the same thing, but if you buy vintage, those are one-of-a-kind, beautiful pieces that I'm certain no one else will have."
Her shop at 511 Castle Street is home to vintage clothing from several eras, and plenty of dresses in pink. The shop is by appointment only, but that only heightens customer experience, she said. When you plan your appointment and share details of what you are looking for, James will already have some things set aside in your size and on deck for you in the dressing room.
Follow along with Jess James on Instagram @jessjames.co to learn more.