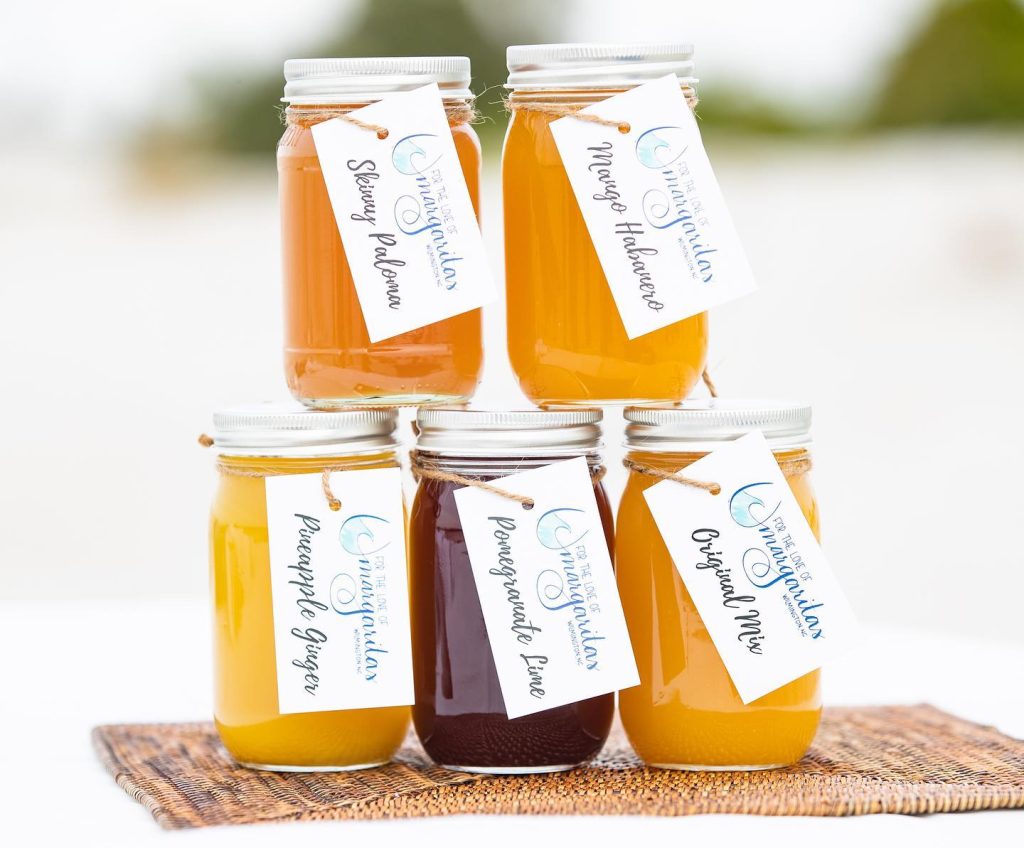 I'm always on the lookout for new locally-made products to simplify my life. As a result, my latest find is truly a hidden gem! If you love margaritas, keep on reading!
For The Love of Margaritas creates cocktail mixes with natural ingredients, made locally and sold locally. Just grab one of their pre-made cocktails sold in glass jars and mix it with any spirit you desire. You don't even have to be a tequila nut to enjoy these. Simply pair the mixes with any of your favorite spirits, including hard seltzers.
Currently, some of the flavors include an original mix, pomegranate lime, mango habanero, skinny Paloma, and cranberry orange. In the past, For The Love has featured seasonal creations for fall and the holidays to help you feel festive.
Why I truly think this is genius is margaritas instantly transport me into vacation mode — paging Margaritaville! While I love making fresh margaritas (the only way to do it my opinion) it can sometimes be more work. I mean, first, you have to juice enough limes, plus perfectly mix with other specialty ingredients. So, if margaritas are all about relaxation, the easiest way to do this at home is to snag a supply of For The Love cocktails around town! Trust me on this, and tell them Andrea Arth sent you!
Here are some more things I love about For The Love of Margaritas:
It's sold at various locations
First, you can easily order For The Love margarita cocktails, seasoning salt, and accessories on their website, ForTheLoveOfMargaritas.com. Furthermore, there are several options to purchase in person including: Lighthouse Beer & Wine, Motts Channel Seafood, Salt + Charm, Biggers Market, and Carolina Green Provisions.
You can book a private party
Have For The Love of Margaritas bartend your event or private party. They will bring a full-service margarita bar to you. This includes a full-service bartender, an array of homemade mixers, compostable or reusable glassware, ice, and garnishes. Everything is already done for you. In other words, "easy" is totally the theme of this amazing brand! Simply supply your own alcohol for the drinks.
Amazing taste and ingredients
For The Love drink mixes are handcrafted with all-natural ingredients. They have no added preservatives, are gluten-free and vegan. For The Love has an amazing flavor profile with real ingredients, all handcrafted so it tastes like going to a bar but you can enjoy it at home.
Follow on Instagram
Like many local brands, if you keep up with For The Love on Instagram, you'll be in the loop about giveaways, tasting events, and seasonal special offers. In fact, they hosted an event at Mayfaire Town Center, partnering with other entrepreneurs for a giveaway and tasting at a Galentine's event. Follow @fortheloveofmargaritas to stay in the know.