We asked our friends to rank their favorite grocery stores around the area, and the results are in. Out of the extended list of grocery store options available, several of the local shops prevailed as favorites.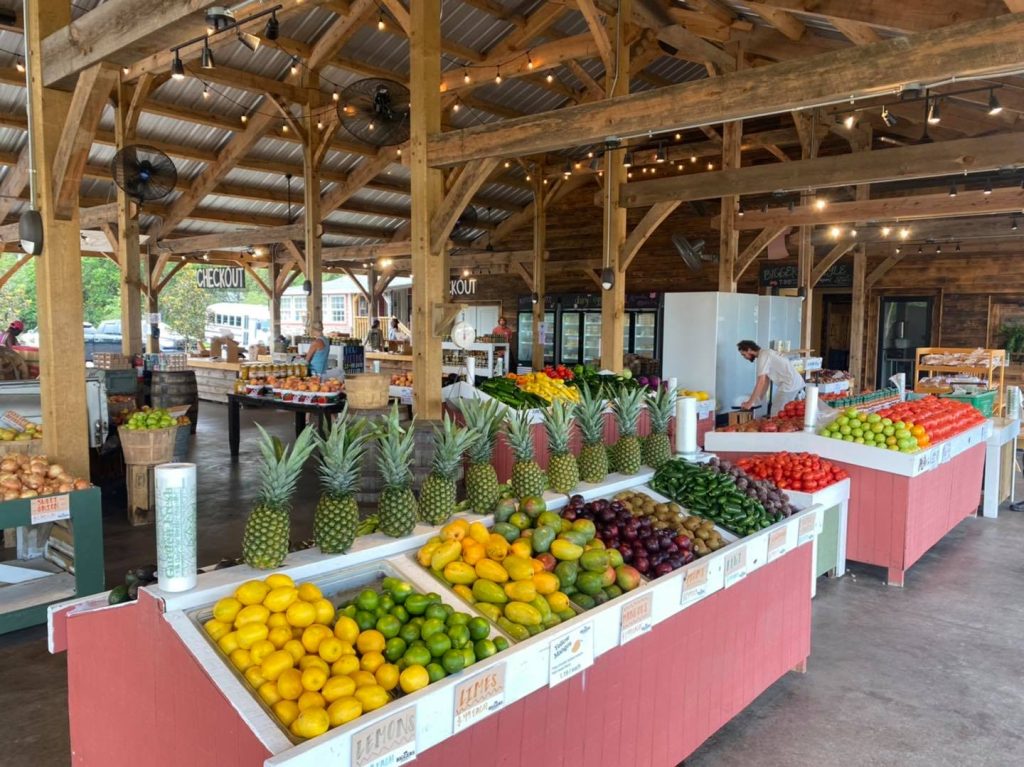 1. The most mentioned grocery store: Publix
It seems this Florida-based grocery chain, which arrived in the area in the last six years with a number of locations has quickly earned a place in locals' hearts. This very well likely is because Publix prides itself on customer service and it does stand out because of this. Employees here are offered ownership in the company, which is thought to boost incentives to provide high-quality service. What else do we love here? The bakery is top-notch and the deli has a cult following. Check out some of the pre-made deli foods or grab a Publix sub sandwich, "The Pub-Sub."
2. Saigon Market
Locally-owned Saigon Market was the second most-mentioned grocery store when we asked for your favorites. Window shopping around Saigon Market is truly a treat, as most chain grocery store offerings in their Asian specialty aisles pale in comparison. Find all sorts of curry sauces and spices, Korean snacks, seafood, and candies. We love their fresh produce with things like lemongrass (perfect for soups) kaffir lime leaves, durian fruit, dragon fruits, jack fruit, and other tropical imports. The homemade kimchi sold here is a cult favorite, too. Be sure to come early before it sells out.
3. Trader Joes
Legend has it, when Trader Joe's opened in Wilmington a decade ago there were lines of fans wrapped around the block — some of them crying tears of joy. From their cheap bananas and affordable organic options, Trader Joe's is an addicting place to shop. We love the amazing customer service here. Employees…. dare we say it….. seem thrilled to be here, and their joy is contagious. Check out their imported cheese selection, the frozen appetizers and entrees, candies, and wine.
4. Biggers Market
It should be no surprise this produce stand, which recently opened in a new location, is a favorite stop for locals. Sure, the chain grocery stores have anything and everything, but locally and regionally grown produce is not always an option at larger markets. Biggers Market has just about every fruit or vegetable, plus local eggs, meat, beers, and seafood. You can also find pre-made margaritas, jams, jellies, and pimento cheese.
5. True Blue Butcher and Table
The only downside to grabbing meats from the butcher counter at True Blue, is you will be majorly tempted to sit down and enjoy a meal too. This bistro happens to have some of the best meats around the area.
6. Aldi
Search online for "cult favorite Aldi" articles and it is easy to see why locals love their Aldi runs. This European-based grocer has an extremely low overhead, allowing them to keep prices on high-quality foods noticeably low. Check out their organic meats, imported cheeses, nuts, and frozen options.
7. Lidl
As one of the newest to open in Wilmington, European-based Lidl is Aldi's major competitor. But the two have some distinctly different traits. At Lidl, find a fresh bakery (complete with a customer-operated bread slicer) a and great import selection of charcuterie meats and cheeses, chocolates, and wines. We love they offer some regionally-sourced produce.
8. Whole Foods
Wilmingtonians will travel clear across the city to reach the area's singular Whole Foods location. Whole Foods has one of the largest selections of foods for those shopping with dietary needs. Find expansive gluten-free, dairy-free, and vegan options. Check out their bulk selections for dried grains and legumes, their Parmesan cheese selection cut from one giant wheel, and their hot foods bar.